PRYM
Knitting and crocheting products from PRYM brand
There are 3 products

PRYM SCISSORS FOR LEFT HAND USE 611513
Professional tailor's scissors for left-handers, Art.No.611513 Precision in the sharp cut of the rust-proof stainless steel blades The design of the handle transfers force with ease. Convenient soft grip Easy to find because of differentiated colour-coding Length: 21cm / 8"
€22.35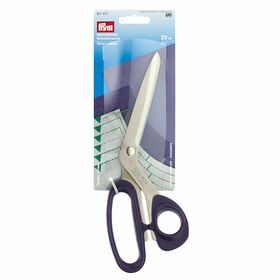 PRYM PROFESSIONAL SCISSORS 611517
Professional sewing scissors from the German company PRYM. Sewing scissors for professional and home use, excellent quality, with soft and ergonomic handles. It ensures you perfect cuts for any type of fabric. Its blades are at an angle, to ensure the best visibility of the fabric and the ultimate control of your cuts, especially when cutting large straight lines. Ideal for professionals who want straight, clean and precise cuts in any type of fabric. Made in Japan with superior quality blades made of stainless steel for greater durability and precision in cuts. Like all Prym scissors in collaboration with the Japanese "KAI", this scissors are self-sharpening. Open and close it several times a week and the blades will sharpen on their own. Length: 23cm / 9"
€30.60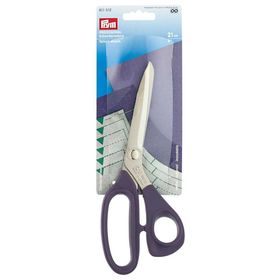 PRYM TAILORS SCISSORS 611512
"Prym" seamstress scissors of 21 cm. Professional scissors made of premium Japanese steel. Comfortable grip. The asymmetric shape of the scissors facilitates the cutting of lightweight or difficult fabrics such as silk. 21cm (8 in)
€24.75