Products from VISCOZE & POLYESTER composition
There are 3 products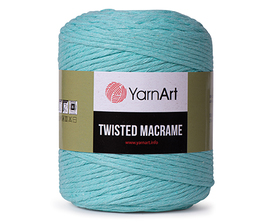 TWISTED MACRAME
It is perfect for macramé and combing techniques. You can use it for making interesting interior and decoration accessories, such as curtains, cushions, rugs, place mats and others. Weight: 500 g Length: 210 m International classification: Super Bulky Recommended knitting needle size: 9 mm (crochet hook 10 mm) Knitting gauge (pattern 10 x 10 cm): Knitting - 12 stitches, 14 rows, crocheting - 8 stitches, 12 rows
€6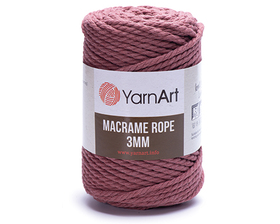 YARNART MACRAME ROPE 3MM
Macramé Rope is high-quality version of cord yarn. This yarn can be divided into 2 parts. It is suitable for making home accessories, such as rugs, wrapping for flower pots or baskets, as well as fashion accessories - purses, jewellery and net bags.
€3.40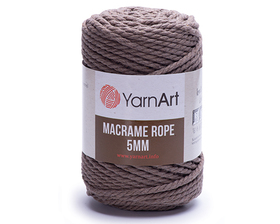 YARNART MACRAME ROPE 5MM
A thicker variant of Macramé cord by YarnArt. Beautifully woven and very soft yarn, smooth to the touch. It is suitable for knitting and crocheting puffs, baskets, rugs or for macramé techniques. The cord is 5 mm thick.
€6.70